The Glass Barrier glass balustrade, the so-called French balcony, is designed to protect high windows without obscuring the view. It allows the use of transparent or frosted glass up to 1 meter high. The maximum width depends on the thickness of the glass used.
The balustrade is attached directly to the window frame already at the production stage, thanks to which the customer receives a finished product. The upper edge is secured with an aluminum. The available colors of the guides are white, anthracite and natural anode EV1 (silver).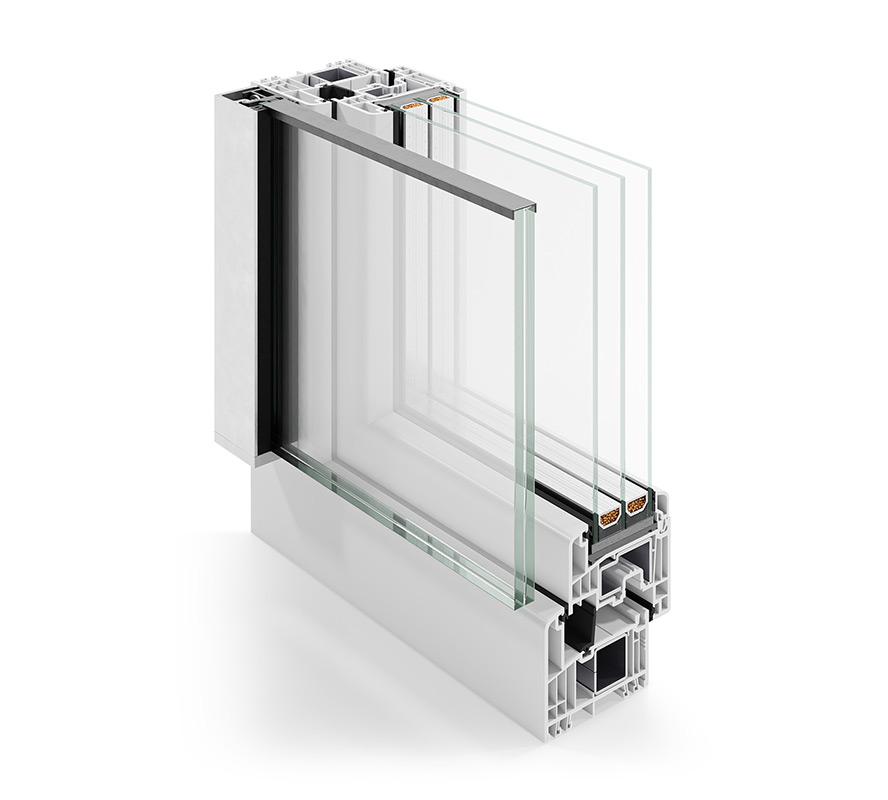 Glass Barrier can be combined with single and double sash PVC windows in the following systems:
– Ideal 8000
– BluEvolution 82
– BluEvolution 92
– S9000
and with aluminium windows:
– MB77HS
– MB86N
– MB79N
– Genesis
– Ultraglide
The publication does not constitute a commercial offer. It is not a basis for submitting complaints. Presented photographs are illustrative pictures, not actual product photos. The actual color and texture of veneer may vary from those shown in marketing materials. The photographs of the colors shall not be considered as valid reasons for any claims.